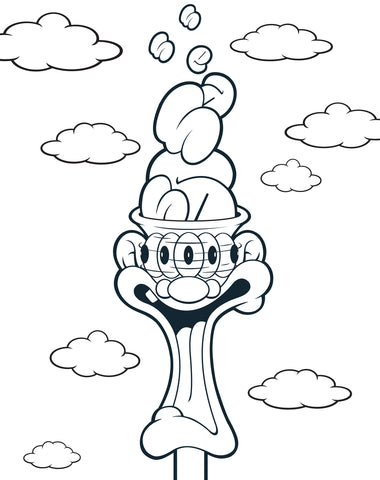 DIGITAL FREE COLORING PAGE 1
DOWNLOAD AND PRINT 



One FREE page from our coloring Book printed in 2009 by Make Your Mark with Fondation Cartier, Paris, during their show "Born in the street", to download and print at home now ! 

FOR PERSONAL USE ONLY
The content owner grants the buyer a non-exclusive, perpetual, personal use license to view, download, display, and copy the content, subject to the following restrictions :
The content is licensed for personal use only, not commercial use. The content may not be used in any way whatsoever in which you charge money, collect fees, or receive any form of remuneration. The content may not be resold, relicensed, sub-licensed, rented, leased, or used in advertising. 
Title and ownership, and all rights now and in the future, of and for the content remain exclusively with the content owner.




2009 Copyright © Graffiti Loser
All rights reserved